Even though I've been spending most of my dwindling time for writing on crafting pieces for www.thatballsoutahere.com and www.beyondtheboxscore.com, I'm constantly irked that I have been neglecting my first source of publication, Summerpastime. Although anyone looking for my opinion on all matters baseball can follow me on Twitter at @summerpastime or on
Facebook
, Summerpastime was the original source of my baseball thoughts, and it still holds the key to my heart.
Now that that's out of the way, let's get down to business. The Major League Baseball regular season officially begins on March 31st when the Texas Rangers take on the Houston Astros. The next day, Monday April 1st is opening day, at which time every MLB team will have gotten in their first game of the season. Since we have just merely a weekend before beginning the season, I felt it only natural to share my predictions for the 2013 season. I'll first depict each division and share with you a blurb about each team in that division, and provide win/loss totals for each team.
Let's begin in the National League, the senior circuit, which lost a team, the Astros, this season, but retains numerous contenders for the playoffs. Note, this will look like a long post, but it reads quickly.
NL East:
1. Washington Nationals
The Washington Nationals have the best team on paper in Major League Baseball. With young stars Bryce Harper and Ian Desmond titillatingly close to breaking out into full fledged stars, the Nationals have a fantastic young core to go along with veterans Jayson Werth, Adam LaRoche, and Kurt Suzuki. General Manager Mike Rizzo had a shrewd offseason adding center fielder Denard Span, starting pitcher Dan Haren, and closer Raphael Soriano, while losing none of the major components that aided in the Nationals 2012 run to the NLCS. This could be the year that Washington hosts its first World Series game 1933 and the first ever in Nationals franchise history. If you watch one game one television this season make it a Nationals game in which either Stephen Strasburg or Jordan Zimmerman start, it'll be worth your while. (103-59)
2. Philadelphia Phillies
As a Philly boy, I'm biased sure, but I also objectively see the Phillies taking 2nd in the NL East. While I have little faith in Ryan Howard, I see Domonic Brown breaking out, and Chase Utley staying healthy enough to play in at least 125 games. In addition, while I buy that Roy Halladay will be the 3rd best starting pitcher for the Phillies in 2013, Cole Hamels, and his new beard, will lead the rotation in all the major pitching categories, followed closely behind by fellow southpaw Cliff Lee. In fact, I think Cole Hamels will win the 2013 NL Cy Young Award. I love the signings of Mike Adams and Chad Durbin to stabilize a high ceiling and low floor bullpen featuring Jonathan Papelbon and Antonio Bastardo. Elsewhere in the lineup, I like Carlos Ruiz to continue his torrid pace at the plate, once he returns from his 25-game suspension. Phillies win the 2nd wildcard spot. (90-72)
3. Atlanta Braves
Atlanta made one incredible upgrade this offseason, the acquisition of Justin Upton. The Braves made a fantastic trade, one in which they gave up little, and added an incredible talent. In addition, GM Frank Wren added Justin's brother B.J., while promoting prospect Julio Tehran to the starting rotation. The two key losses here are Martin Prado and Brian McCann. McCann will return and provide value, but his absence will be felt. I love Andrelton Simmons at shortstop, but I think it will take 4 months for his offensive game to mature enough to make a difference for the Braves, even though his defense will be stellar for the entire 2013 season. I love their bullpen, but if Johnny Venters spends time on the DL, they will lose what I think is their best asset in relief (due to Kimbrel's forced position as the 9th inning pitcher and Venters' ability to pitch in more high leverage situations). This is a team that will be better in 2014 than 2013. (83-79)
4. New York Mets
Ask my Aunt and Uncle who are die-hard metropolitan fans, I'm anti-Mets. Still, this is a team I would pin as one that could surprise. When a team relies on young players, there exists a tendency towards volatility, sometimes good (think the Rays) sometimes awful (think the Nats). The Mets have three of my favorite pitching prospects in Zack Wheeler, Matt Harvey, and Noah Syndergaard even though I can never spell Syndergaard. These three, combined with catching prospect Travis D'arnaud leads me to think the Mets have a great future. The problem with looking towards the future is that the present won't be as pretty. The Mets need help offensively, sporting only David Wright, Ike Davis, and Daniel Murphy as legitimate offensive threats, and Murphy could be someone who could provide a decent prospect in return in a mid-season or offseason trade. Mets fans, I hope you all suffer, but objectively, wait a year or two and this could be a team competing for a wild card spot in the NL. (76-86)
5. Miami Marlins
The Marlins have a grade A farm system, but I'm worried their AAA and AA squads combined could beat the roster the Marlins currently have ready to open the 2013 regular season. Giancarlo Stanton constitutes the only high-caliber player in the entire Miami lineup. Look for catching Rob Brantley to compete for the Rookie of The Year Award, but much of his consideration is due to his offensive tendencies and ability to be give the chance to play all season. Ricky Nolasco is a sure-fire mid-season trade candidate, and even though he'll get beat up, I like Nathan Eovaldi to take significant steps forward in his maturation in 2013. Don't expect much from the Marlins in 2013. (63-99)
NL Central:
1. Cincinnati Reds
This will be the closest division race in the NL, but the Reds, led by my favorite current MLB player Joey Votto, will win the NL Central. I think Dusty Baker is a ruiner of pitchers, and that, more than anything is the best reason for putting Aroldis Chapman in the starting rotation, but even still, the Reds will do fine on the bump. Johnny Cueto and Mat Latos headline this rotation, and they will do so with grace. The Reds trio of Votto, Bruce, and Phillips, combined with new center fielder Shin-Soo Choo won't outscore the Cardinals, but the total package of this team just beats out their foes from St. Louis. While this might be a team that can win the NL Central I question their ability to go deep into the postseason with Ryan Ludwick in left field and only Cueto and Latos making noise in the rotation. (94-68)
2. St. Louis Cardinals
The Cardinals may finish 2nd in this division, but I actually think they are a more complete team than the Reds. The Cardinals are my favorite for franchise most likely to win now and most likely to win 5 years in the future. The Cardinals gave extensions to Allen Craig and Adam Wainwright, and still sport Yadier Molina as their everyday backstop. With Freese at third, Jay playing everyday in center field, and Carlos Beltran playing the last great season of his career, this Cardinals team has a great chance to make the playoffs. I like the Cardinals' rotational depth, but after Wainwright I don't see a possible ace, whereas the Reds sport two possibles in Cueto and Latos. No Jason Motte for at least part of the season hurts, but the Cardinals won't begin feeling the affects of Motte's absence until June, if he remains out that long. If Oscar Taveras comes up for more than half the season, this team could easily take 1st in the central. (88-74)
3. Pittsburgh Pirates
Some think the Brewers will place third in this division, but I like the Buccos. I'm high on what looks like a top-5 young core. Starling Marte and Pedro Alvarez will surprise people with their advancements, Alvarez is a candidate to hit 35 home runs, and a 20-20 season from Marte isn't out of his reach. Pitching-wise, this team is in significant need of the additions of young, current Minor Leaguers, Gerrit Cole and Jameson Taillon. Cole should make the MLB squad this season, but I hope the Pirates make the smart move for the future and keep Taillon till 2014. Adding Cole and Marte into fulltime roles, Russell Martin as the full-time catcher, and Jason Grilli as the closer will propel the Pirates just beyond the Brewers. One other note, look for Gregory Polanco, a prospect, to take another leap forward this season, putting him in the Buccos starting outfield in 2014. (81-81)
4. Milwaukee Brewers
Ryan Braun, Norichika Aoki, and Corey Hart constitute a solid core, but after that there isn't much to look at. The Brew Crew have a rotation with one legitimate pitcher, Yovani Gallardo, Kyle Lohse, who every baseball analyst sees regressing, and 3 others who are mediocre at best. Rickie Weeks should bounce back, but I don't see him being a top-5 2nd baseman in the NL. Hart is a very good player, but he's out for the first month or two, and with Ryan Braun always hovering between the suspended for PED use and not line, this is a team too volatile for me to predict a winning record. (75-87)
5. Chicago Cubs
The Cubs have a solid farm system, and a few young players of note including Starlin Castro, Darwin Barney, Brett Jackson, and Jeff Samardzija. On the other hand, the rest of the team is at best average. I like Edwin Jackson, but playing half of his games at Wrigley Field makes me nervous. Overall, the Cubs don't expect to win now, but come 2016, Theo Epstein and co. expect big things. I love their top prospect Javier Baez, but either he or Castro will have to switch positions to make room. If the Cubs can move Matt Garza, Alfonso Soriano, Carlos Marmol, and either Scott Feldman or Carlos Villanueva within the next 10 months, the Cubs could be well on their way to seizing the top spot in the NL Central in 2016, but not in 2013. (69-93)
NL West:
1. Los Angeles Dodgers
I've gone back and forth on the Dodgers more than any team in MLB. This is a team that spent incredible sums of money in the offseason, plans to spend more as time passes, and wants to win more than anything. The addition of Zack Greinke to Clayton Kershaw gives LA the best 1-2 punch in the NL behind only Cliff Lee and Cole Hamels and just ahead of Matt Cain and Madison Bumgarner. Their offense won't be top 5 in the NL until June, but once Hanley Ramirez returns from the DL and Carl Crawford gets back into baseball form, this is a scary scary lineup to face. The Dodgers will be better in 2014, with the addition of top prospect Yasiel Puig followed by the addition of Zack Lee in 2015. This is a team prime to make a trade to improve at the deadline, which could make them even more formidable. (92-68)
2. Arizona Diamondbacks
This is my stretch in 2013. Arizona has undergone a huge makeover, shedding talents like Justin Upton and Trevor Bauer, acquiring instead hard nosed players like Martin Prado, Adam Eaton, and Brandon McCarthy. While there may be a culture change in AZ, this is also a team that has the perfect mix of young talent, depth, and veteran presence to win in 2013. Paul Goldschmidt and Miguel Montero should both have great seasons, and even though Cody Ross and Adam Eaton will begin the season on the DL, the DBacks have built up enough depth to stay the course. Didi Gregorious and Tyler Skaggs will add some midseason energy and talent, giving Diamondbacks a good chance to take 2nd in the NL West. (87-75)
3. San Francisco Giants
The Giants are the World Series champions, but they are also an older team. Angel Pagan represents a very good addition, while shedding fan favorite Brian Wilson should be an addition by subtraction. Still, I'm not high on a team that puts so much faith in generating the almost the same lineup as the previous year, especially given their age. I like Matt Cain continuing his consistent efficiency, but Madison Bumgarner could be hit or miss, with the same going for Tim Lincecum. Offensively, the Giants have Buster Posey and Angel Pagan, but not much else to count on. This isn't a good sign, despite sporting one of the best bullpens in the NL. The Giants could easily take 2nd in this division, but I see them finishing 3rd. (82-80)
4. San Diego Padres
The Padres may finish 4th this year, but watch out. Jason Parks, the scouting guru at Baseball Prospectus, sees numerous great young pitchers in the Padres farm system as well as one of the best catching prospects in Austin Hedges. Combine those young players with current Major Leaguers Yasmani Grandal, Chase Headley, Jedd Gyorko, Cameron Maybin, and Yonder Alonso this is a team with a solid positional core, and high upside youth pitching core, a good sign for the future. Unfortunately, 2013 won't be a memorable one for San Diego, as they won't score enough or be able to pitch well enough to beat very many NL teams. Look for the Padres to trade another solid reliever this season for prospect, I see Luke Gregerson being that bullpen pitcher. (75-87)
5. Colorado Rockies
The Rockies, if they stay healthy will score plenty of runs, but no team in the NL will give up as many runs as the Rockies. This won't only be due to playing 81 games in hitter-friendly Coors Field, but that won't help. Juan Nicasio and Drew Pomeranz should take steps forward this season, but they will struggle in doing so. Offensively the key for the Rockies will be getting 150 games from star Troy Tulowitzki, and seeing improvement from catcher Wilin Rosario and Nolan Arenado. This team will lose a lot, so don't expect much. (66-96)
AL East:
1. Tampa Bay Rays
The Rays have the best pitching staff, starters and bullpen combined, in the American League. Add prospects Chris Archer and Jake Odorizzi to that, and they not only have talent, but talented depth. This team needs their pitchers to perform well because they probably won't score a ton of runs. Having Evan Longoria in the starting lineup for a full season should help, but after Longoria there is a drop off. I cannot state how much I love Ben Zobrist's combined versatility and talent, but if top prospect Wil Myers doesn't come up, play at least 100 games, and hit for power, the Rays could fall into the 2nd spot in a competitive AL East. Still, their pitching is fantastic, so I see the Rays finishing 1st. (98-64)
2. Toronto Blue Jays
The Blue Jays have the best "on paper" roster in the AL, but they also have risk attached to it. Josh Johnson looks great now, but can he sustain that success in August and September? I love the Melky Cabrera signing, but if he gets suspended that will be difficult for the Blue Jays. Jose Reyes must stay healthy for this team because Jose Bautista, Brett Lawrie, and Edwin Encarnacion need runners on base to hit to their full potential. I worry about their bullpen and their health, but one player I think will succeed is R.A. Dickey. Dickey will put up great numbers, contend for the Cy Young, and live up to his well deserved contract. Toronto has improved, and could finish anywhere from 1-4 in this division. (90-72)
3. Boston Red Sox
Call me crazy, but I think the Red Sox are on the right path back to winning. They made shrewd moves this offseason, going after veterans who desired higher AAV contracts who were willing to accept fewer years. In addition, the Red Sox retained their draft picks, giving them players who can create a winning atmosphere now, and giving them room to find players to continue that mentality in the coming years. The two key players for the Red Sox are Jacoby Ellsbury and Clay Buchholz who both need to stay healthy and productive. Whether the Red Sox decide to trade or resign Ellsbury they will gain value, making this a franchise on the rise. Jackie Bradley Jr. and Xander Bogaerts headline the next generation, and these two players will do Red Sox nation proud. (83-79)
4. Baltimore Orioles
I love the Orioles, but I don't trust them. This is a team prime to compete for the top spot in the AL East in 2014, but I see a step back in 2013. Manny Machado will continue to develop, but he won't blossom until 2014-2015. Dylan Bundy and Kevin Gausman represent the pitching future, which will be much appreciated given the Orioles current starting rotation that essentially sports 5 #4 starters. Adam Jones is legit, but will see some regression in 2013, and while I like Nolan Reimold to rebound, I'm not sure J.J. Hardy will get on base enough and Nick Markakis will stay healthy enough for the O's to win enough games to be contenders. I like their bullpen, especially Pedro Strop, who I consider the best up and coming bullpen arm in the American League. (78-82)
5. New York Yankees
Many writers would spend paragraphs, nay pages, on the Yankees, but I'll explain their dilemma in a few short words. This team is both too old and, most importantly, too injured to succeed. If none of their players spent time on the DL, this team could win 94 games, but if even a few of them spend time injured, this team has significant cellar possibilities. I like C.C. and I like Kuroda, but after that question marks pop up everywhere. Mariano will be great, and I like Robertson, but this may be a very taxed bullpen come August. Offensively, Gardner will have a lot of steals, but not a good percentage because he will force the issue too often. Cano could win the MVP, but he'll have little support in the middle of the lineup. (75-79)
AL Central: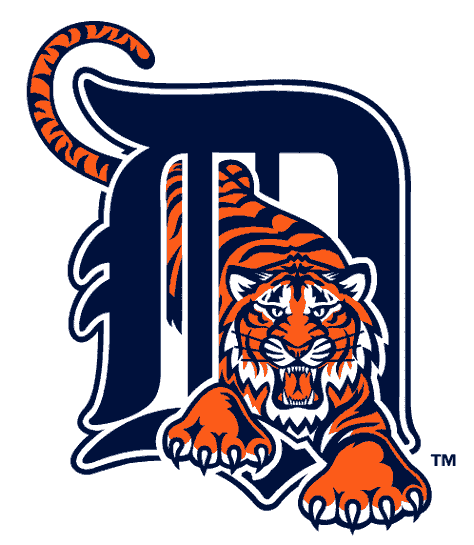 1. Detroit Tigers
The Tigers are the same team as last season but better. Closers are nice, but rarely make a big impact, so the decision to go with a "closer by committee" should benefit the Tigers more than hurt them. Adding Torii Hunter to replace Delmon Young may be one of the best moves this offseason, especially since the team will add Victor Martinez into the lineup as well. With a rotation of Verlander and bunch of #3 starters, the bullpen shouldn't be too taxed in the 5th and 6th innings, leading to more bullets come September. Playing a weak division won't hurt either. Oh, and then there's Miguel Cabrera and Prince Fielder, almost forgot about them. (97-63)
2. Kansas City Royals
The Royals took big strides to get better in 2013, but found will find out the hard way that they haven't done enough to make the playoffs. KC added a top tier pitcher in James Shields, but gave up Jeff Francoeur upgrade and replacement in the process in Wil Myers. I see a bounce back year for Eric Hosmer, but not enough to even get him to the All-Star team. The Royals will disappoint a lot of KC fans, and it's sad because if free agents would be more willing to come to a team that has a rabid and dedicated fan base, the Royals could win this division. Sadly I don't see it happening. (83-79)
3. Cleveland Indians
Terry Francona was this team's best pickup in the offseason, and that's amongst a few other good ones in Nick Swisher and Michael Bourn. I like the Indians future outlook, better than any other team in this division, even more than Minnesota's. Still, this team will produce lots of strikeouts, and their pitchers will pitch far, far too much from the stretch. I like the Indians as team on the rise, especially with top prospect Fancisco Lindor getting better every month. I see this team turning Asdrubal Cabrera into a good trade piece, but not competing with legitimacy for another season or two. Still, Indians fans should be enthused. (77-85)
4. Chicago White Sox
The White Sox look similar to last year, except Adam Dunn is older, Alex Rios is older, Jake Peavy is older, and they lost A.J. Pierzynski. Chris Sale will be great again, but not as good as last season, and with few other additions, this team scream "blah" as much as any other in the Majors. Look for new General Manager Rick Hahn to make good moves at the deadline to improve this team for the future, but don't look for production in 2013. (75-87)
5. Minnesota Twins
I love the 2016 Minnesota Twins, but the 2013 version will lose a lot of games. If you see one AL rookie this year, take a look at Aaron Hicks who shows great hitting ability, for power and average, to all fields, as well as speed and the best young outfield arm in the Majors. Add prospects Miguel Sano and Oswaldo Arcia to the mix in the coming years and the Twins lineup could become explosive. Still, in 2013, the Twins look to "wait it out" and I expect few wins and many many losses. (68-94)
AL West:
1. Texas Rangers
I know the Angels have the flashy lineup and the A's stole our hearts in 2012, but the Rangers have the best mix of both. GM Jon Daniels made the smart move by not resigning Josh Hamilton, and didn't make a big hoopla after losing out on Zack Greinke. Instead, Texas plans on using one of the best, most MLB-ready, farm systems to fill holes. No Michael Young, well how about Mike Olt. Need another star talent to replace the Hamilton's, try the top rated prospect in all of baseball, Jurickson Profar. Add in veterans Lance Berkman and A.J. Pierzynski to the mix and this team has all the right pieces to compete for 162 games. Losing Martin Perez to injury will hurt the Rangers, but I see their pitching to be good enough to last them till at least July, when Daniels can deal for a pitcher to put them over the top, like Matt Garza. (96-66)
2. Los Angeles Angels
The Angels continue to be the winners of the offseason, at least in pazazz, but this team still sports some soft spots, like in their bullpen, and at the back of their rotation. Mike Trout will compete, if not win, the AL MVP, and Albert Pujols will have a Pujols-like year, but this team has too many question marks to take first in a difficult division. I like the changes Jared Weaver has made to his delivery, but I'm not crazy about C.J. Wilson. Ryan Madson, if healthy has one of the best fastball/change ups splits I've ever seen, but he has to return from Tommy John Surgery with gusto in order to make a difference. (89-73)
3. Oakland A's
Here's the problem. Ask me now and I see the A's finishing 3rd, but ask me tomorrow and I'd say 1st. This team has issues on paper, but when ever we doubt Billy Beane's strategy we become jesters in the court he rules as king. I like the A's outfield, especially adding Chris Young, and their rotation sports good talent and good depth, but this is a team with issues on the left side of the infield that worry me. I have the least confidence in this selection, but I'll place them 3rd nonetheless. I do however see a great season for Jed Lowrie, so look for him to produce, despite finding himself o the Dl twice this season. (82-80)
4. Seattle Mariners
This is the easiest selection of all as there is no way the Astros win enough games to take anything but last in the AL West, but it would seem improbable for the Mariners to finish higher than fourth. I see Brandon Maurer as a legitimate AL Rookie of the Year candidate, and I don't see King Felix slowing down, but this isn't a good team. This team has potential, but not enough to make a difference. With Danny Hultzen and Tijuana Walker waiting in the wings, the Mariners could have the best rotation in the AL by 2015, but it won't be until then that they compete for a playoff spot. Player to watch for on the Mariners is Michael Saunders, I think the world of his potential for having a break out season. (74-88)
5. Houston Astros
Not much to say here. This team has a $25 million MLB payroll combined, so don't expect much more than 65 wins. I like the addition of Chris Carter, as he will toy with the Crawford Boxes in left field in Houston, but other than the prospect of Jonathan Singleton coming up in July, the Astros have little to look forward to in 2013, 2014, and probably 2015. Wait a few years, Jim Crane and Jeff Luhnow will be laughing at us all when the Astros make the playoffs, but until then you'll see about as many fans at home games as wins on at the end of the year. (60-102)
NL Playoffs: Cardinals beat Phillies in Wildcard game. Nationals beat Cardinals and Dodgers beat Reds in divisional series. Nationals beat Dodgers in NLCS.
AL Playoffs: Angels beat Blue Jays in Wildcard game. Rays beat Angels and Tigers beat Rangers in divisional series. Tigers beat the Rays in the ALCS.
World Series: Nationals beat the Tigers to win the World Series.
NL MVP: Bryce Harper
NL Cy Young: Cole Hamels
NL ROY: Andrelton Simmons
AL MVP: Evan Longoria
AL Cy Young: Justin Verlander
AL ROY: Aaron Hicks
More than anything else, enjoy the best baseball has to offer, 2013 should be another fantastic season!